A Beacon of Tranquility Amidst
Boston's Historic Waterfront
Scroll Down
A beacon of tranquility amidst Boston's historic waterfront, Battery Wharf Hotel seamlessly blends casual elegance with impeccable service, offering a distinctively refreshing approach to hospitality. Paying homage to its storied history, the elegant boutique hotel echoes its singular surroundings with thoughtful, homegrown touches, including a jewel-box Maritime Museum, guest rooms overlooking the neighboring U.S. Coast Guard Base and its fleet, and a culinary point of view anchored in New England tradition.
The former Fairmont Battery Wharf, the rebranded Battery Wharf Hotel, Boston Waterfront welcomes guests who appreciate the neighborhood's beauty and Old World charm paired with an eclectic residential design. With 150 exquisitely conceived guest rooms, waterfront bars and restaurants, 6,000-square-feet of flexible meeting space and a light-filled spa that's been voted the "Best in Boston," Battery Wharf Hotel, Boston Waterfront is an exceptional urban retreat for Boston-bound business and leisure travelers.
Read More
Leaders Lounge
The Leaders Lounge located in Battery Wharf Hotel provides guests with exclusive services and amenities, all within a tranquil setting offering spectacular views of the Boston Harbor.
Learn More
Stay connected
Sign up to receive exclusive offers
See what guest are saying
Hidden Luxury

Battery Wharf Hotel in Boston Mass, is a luxury hotel hidden amongst Condominium homes. The rooms are large and comfortable, with all high end finishes, from the bathroom sliding french doors, to the marble vanity and back splash, to the over sized glassed shower...this hotel gives you everything including the view of Boston harbor...... Just beautiful! And its in walking distance to restaurants and local attractions.
-dmlrb05313 New York City, New York

Awesome new hotel within walking distance of the North End and Fanueil Hall

Had a wonderful stay at this property. They are a 4 star hotel located right in the heart of Boston. I would suggest a stay. Rooms are clean, quiet and comfortable with all of the amenities. A must stay
-Ed J Dennis, Massachusetts

Amazing Stay!!

We stayed at the Battery Wharf Hotel over the Canadian May long weekend. We upgraded our room to an waterfront suite and we were not disappointed. The staff were extremely welcoming, and helpful. And the hotel bar was a great place to unwind after a long afternoon of site seeing before getting ready for our evening festivities. I highly recommend this hotel to anyone visiting Boston.
-GiGi77 Newmarket, Canada

Great location, spectacular views, and excellent service!

This boutique hotel is nestled near Boston's North End, right on the harbor at Battery Wharf. In fact, my room had views of the Coast Guard station, and I was able to watch the seamen do their thing each morning. The rooms are quite large with ample space for sleeping and working at a desk. There is an excellent restaurant on the property as well as an adjoining spa (Exhale). You can walk around the hotel and take in the views of Boston harbor and watch the jets take off and land at the airport. The service was extremely friendly, without being too pushy. Great place for a business meeting.
-RootBeerFloat Boston, Massachusetts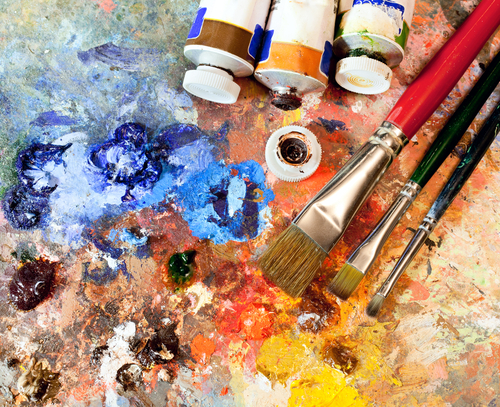 BATTERY WHARF INSIDER
Third Thursdays at the Isabella Stewart Gardner Museum
There's a beautiful place in Boston where culture, art, and creativity are celebrated monthly with music, entertainment and hands-on art making.
Learn More
Battery Wharf Hotel, Boston Waterfront is a proud member of Leading Hotels of the World, a collection of more than 400 unique luxury hotels across the globe. LHW properties share exacting standards in areas ranging from accommodations and service to cuisine and facilities – in short – all aspects that enhance guest satisfaction.